Prayer of the Day:
Almighty God, our heavenly Father, Your mercies are new every morning; and though we deserve only punishment, You receive us as Your children and provide for all our needs of body and soul. Grant that we may heartily acknowledge Your merciful goodness, give thanks for all Your benefits, and serve You with willing obedience; through Jesus Christ, Your Son, our Lord, who lives and reigns with You and the Holy Spirit, one God, now and forever. Amen.
Please continue your weekly offering, if possible.
Old Testament: Isaiah 49:8-13
The Restoration of Israel
8 Thus says the Lord:
"In a time of favor I have answered you;
    in a day of salvation I have helped you;
I will keep you and give you
    as a covenant to the people,
to establish the land,
    to apportion the desolate heritages,
9 saying to the prisoners, 'Come out,'
    to those who are in darkness, 'Appear.'
They shall feed along the ways;
    on all bare heights shall be their pasture;
10 they shall not hunger or thirst,
    neither scorching wind nor sun shall strike them,
for he who has pity on them will lead them,
    and by springs of water will guide them.
11 And I will make all my mountains a road,
    and my highways shall be raised up.
12 Behold, these shall come from afar,
    and behold, these from the north and from the west,[a]
    and these from the land of Syene."[b]
13 Sing for joy, O heavens, and exult, O earth;
    break forth, O mountains, into singing!
For the Lord has comforted his people
    and will have compassion on his afflicted.
Epistle: Acts 2:41-47
41 So those who received his word were baptized, and there were added that day about three thousand souls.
The Fellowship of the Believers
42 And they devoted themselves to the apostles' teaching and the fellowship, to the breaking of bread and the prayers. 43 And awe[a] came upon every soul, and many wonders and signs were being done through the apostles. 44 And all who believed were together and had all things in common. 45 And they were selling their possessions and belongings and distributing the proceeds to all, as any had need. 46 And day by day, attending the temple together and breaking bread in their homes, they received their food with glad and generous hearts, 47 praising God and having favor with all the people. And the Lord added to their number day by day those who were being saved.
Holy Gospel: John 6:1-15
Jesus Feeds the Five Thousand
6 After this Jesus went away to the other side of the Sea of Galilee, which is the Sea of Tiberias. 2 And a large crowd was following him, because they saw the signs that he was doing on the sick. 3 Jesus went up on the mountain, and there he sat down with his disciples. 4 Now the Passover, the feast of the Jews, was at hand. 5 Lifting up his eyes, then, and seeing that a large crowd was coming toward him, Jesus said to Philip, "Where are we to buy bread, so that these people may eat?" 6 He said this to test him, for he himself knew what he would do. 7 Philip answered him, "Two hundred denarii[a] worth of bread would not be enough for each of them to get a little." 8 One of his disciples, Andrew, Simon Peter's brother, said to him, 9 "There is a boy here who has five barley loaves and two fish, but what are they for so many?" 10 Jesus said, "Have the people sit down." Now there was much grass in the place. So the men sat down, about five thousand in number. 11 Jesus then took the loaves, and when he had given thanks, he distributed them to those who were seated. So also the fish, as much as they wanted. 12 And when they had eaten their fill, he told his disciples, "Gather up the leftover fragments, that nothing may be lost." 13 So they gathered them up and filled twelve baskets with fragments from the five barley loaves left by those who had eaten. 14 When the people saw the sign that he had done, they said, "This is indeed the Prophet who is to come into the world!"
15 Perceiving then that they were about to come and take him by force to make him king, Jesus withdrew again to the mountain by himself.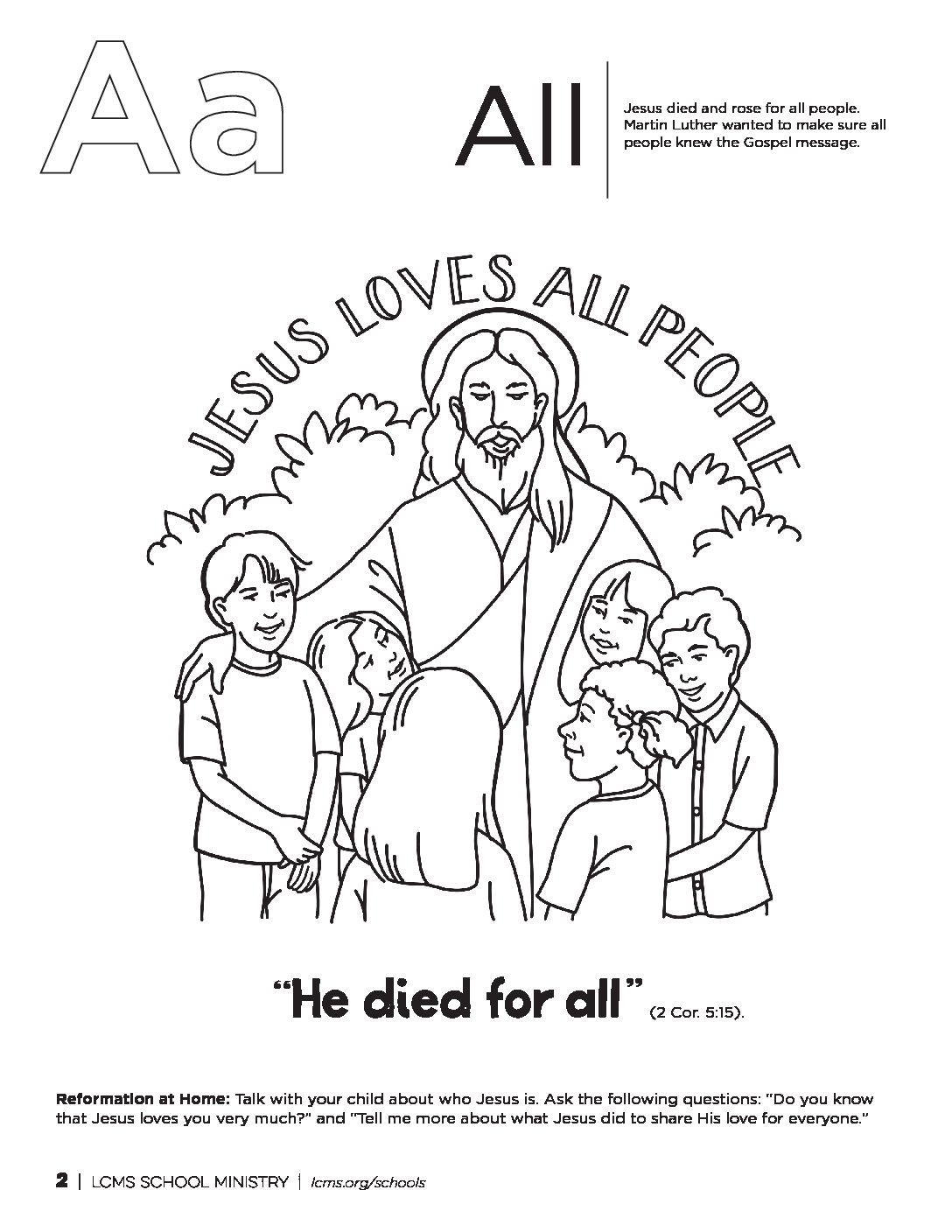 743. Jesus, Priceless Treasure
1 Jesus, priceless treasure,
Fount of purest pleasure,
Truest friend to me.
Ah, how long in anguish
Shall my spirit languish,
Yearning, Lord, for Thee?
Thou art mine,
O Lamb divine!
I will suffer naught to hide Thee,
Naught I ask beside Thee.
2 In Thine arms I rest me;
Foes who would molest me
Cannot reach me here.
Though the earth be shaking,
Ev'ry heart be quaking,
Jesus calms my fear.
Lightnings flash
And thunder crash;
yet, though sin and hell assail me,
Jesus will not fail me.
3 Satan, I defy thee;
Death, I now decry thee;
Fear, I bid thee cease.
World, thou shalt not harm me
Nor thy threats alarm me
While I sing of peace.
God's great pow'r
Guards ev'ry hour;
Earth and all its depths adore Him,
Silent bow before Him.
4 Hence, all earthly treasure!
Jesus is my pleasure,
Jesus is my choice.
Hence all empty glory!
Naught to me the story
Told with tempting voice.
Pain or loss,
Or shame or cross,
Shall not from my Savior move me
Since He deigns to love me.
5 Evil world, I leave thee;
Thou canst not deceive me,
Thine appeal is vain.
Sin that once did blind me,
Get thee far behind me,
Come not forth again.
Past thy hour,
O pride and pow'r;
Sinful life, thy bonds I sever,
Leave thee now forever.
6 Hence, all fear and sadness!
For the Lord of gladness,
Jesus, enters in.
Those who love the Father,
Though the storms may gather,
Still have peace within.
Yea, whate'er
I here must bear,
Thou art still my purest pleasure,
Jesus, priceless treasure!
537. Beautiful Savior
1 Beautiful Savior,
King of creation,
Son of God and Son of Man!
Truly I'd love Thee,
Truly I'd serve Thee,
Light of my soul, my joy, my crown.
2 Fair are the meadows,
Fair are the woodlands,
Robed in flow'rs of blooming spring;
Jesus is fairer,
Jesus is purer;
He makes our sorr'wing spirit sing.
3 Fair is the sunshine,
Fair is the moonlight,
Bright the sparkling stars on high;
Jesus shines brighter,
Jesus shines purer
Than all the angels in the sky.
4 Beautiful Savior,
Lord of the nations,
Son of God and Son of Man!
Glory and honor,
Praise, adoration,
Now and forevermore be Thine!